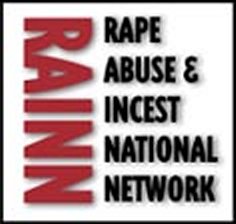 The Rape Abuse Incest National Network is a 24-hour, seven-day a week hotline providing free, confidential support for survivors of rape, sexual abuse, and sexual assault. It is the only national sexual assault hotline in the U.S. connecting over 970 rape crisis centers across the country. Since July 26,1994, RAINN has helped over 500, 000 survivors of sexual assault.
Philly/ DE RAINNFest is part of one of RAINN's annual fundraisers known as Happy Birthday 2002, which consists of music festivals, parties, and other gatherings occurring throughout the U.S. between July and September. RAINN receives its funding through grants, individual and corporate donations, and fundraisers. It costs $1084 a day to run the hotline, and currently RAINN receives no funding from the government.
Last year, there were 126 RAINNFests and Birthday Bashes were held and over $100,000 was raised.
To find information and statistics about sexual assault, locate a rape crisis center near you, or to make an online donationn to RAINN, visit www.rainn.org.
To find a RAINNFest or a Happy Birthday 2002 bash near you, please visit birthday.rainn.org or www.torifest.com/registry/bash.html